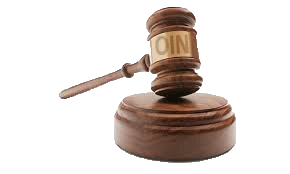 Legal Notice
United Community Development Corporation (United CDC) web site is provided as a service to its visitors. United CDC Association reserves the right to modify, add, or delete information or materials in this website at any time and for any reason.
COPYRIGHT  All web site text, logos, designs, graphics, images, sounds, information, documents, and other materials (collectively, the "Materials"), and the selection, arrangement, and display thereof, are the copyrighted work of United CDC Association and/or its vendors and suppliers. All Materials herein and all United CDC software are protected by worldwide copyright laws. United CDC Association hereby authorizes you to view, copy, download, and print documents that are available on his web site, provided that the documents are used solely for personal, noncommercial purposes; are not modified or redistributed; and all copyright, trademark, service mark, and other proprietary notices are reproduced as they appear in any such documents. Except to the extent permitted in this paragraph or in the section entitled "Trademarks," any other use of the Materials on this web site, or use of the design or layout of this web site, including reproduction of documentation for purposes other than those noted above, or modification, distribution, republication, or use of any trademarks or logos herein, without the prior written consent of United CDC Association is strictly prohibited.
DISCLAIMER UNITED CDC ASSOCIATION WILL USE REASONABLE EFFORTS TO PROVIDE CURRENT INFORMATION ON THIS WEB SITE, BUT UNITED CDC ASSOCIATION CANNOT GUARANTEE THAT THE MATERIALS PROVIDED HEREIN ARE ERROR-FREE, CURRENT, ACCURATE, OR COMPLETE. ALL MATERIALS PROVIDED ON THIS WEB SITE ARE PROVIDED ON AN "AS-IS" BASIS, AND UNITED CDC ASSOCIATION HEREBY DISCLAIMS ALL WARRANTIES OF ANY KIND, EXPRESS OR IMPLIED, INCLUDING THE IMPLIED WARRANTIES OF MERCHANTABILITY, NON-INFRINGEMENT, AND FITNESS FOR A PARTICULAR PURPOSE. SOME JURISDICTIONS DO NOT ALLOW THE EXCLUSION OF IMPLIED WARRANTIES, SO THE ABOVE EXCLUSION MAY NOT APPLY TO YOU EXCEPT AS EXPRESSLY PROVIDED HEREIN TO THE CONTRARY, NEITHER UNITED CDC ASSOCIATION NOR ANY OF ITS DIRECTORS, EMPLOYEES, AGENTS, VENDORS, AFFILIATES OR SUPPLIERS WILL BE LIABLE FOR ANY DIRECT, INDIRECT, CONSEQUENTIAL, PUNITIVE, SPECIAL OR OTHER DAMAGES OF ANY KIND; LOSS OF DATA, INCOME, OR PROFIT; LOSS OF OR DAMAGE TO PROPERTY; OR CLAIMS OF THIRD PARTIES ARISING OUT OF OR IN CONNECTION WITH THE USE OF THIS WEBSITE OR ANY HYPER LINKED WEBSITE.
TRADEMARKS  United CDC Association's trademarks, service marks, and trade names are set forth above. All other trademarks, company names, product names, or logos are used for identification purposes only and are trademarks of their respective owners.
LINKS TO THIRD-PARTY SITES  United CDC Association may provide hyperlinks to other web sites as a convenience to visitors of this web site. However, such hyperlinks are not under the control of United CDC Association, and United CDC Association is not responsible for the content of any such hyper linked web site, nor does United CDC's inclusion of hyperlinks herein constitute or imply any endorsement of such web sites by United CDC Association
VISITORS' COMMUNICATIONS  Except where expressly provided otherwise by United CDC Association, all comments, feedback, information, or materials submitted to United CDC Association through or in association with this web site shall be considered non-confidential. By submitting such comments, feedback, information, or materials to United CDC Association, you agree that United CDC Association is free to use the content of any such communications on an unrestricted basis without the obligation to compensate you.  United CDC Association does not accept unsolicited ideas, works, or other materials, and you acknowledge that you are responsible for and bear all risk as to the use or distribution of any such ideas, works or materials.
Privacy Notice
The Information We Collect
At some of United CDC Association sites, you can order products, enter contests, vote in polls or otherwise express an opinion, subscribe to one of our services such as our online newsletters, or participate in one of our online forums or communities. The types of personally identifiable information that may be collected at these pages include: name, address, e-mail address, telephone number, fax number, credit card information, and information about your interests in and use of various products, programs, and services.  At some other United CDC Association sites, you can submit information about other people. For example, you might submit a person's name and e-mail address to send an electronic greeting card and, if you order a gift online and want it sent to the recipient, you might submit the recipient's name and address. The types of personally identifiable information that may be collected about other people at these pages include: recipient's name, address, e-mail address, and telephone number. We also may collect certain non-personally identifiable information when you visit many of our web pages such as the type of browser you are using (e.g., Netscape, Internet Explorer), the type of operating system you are using, (e.g., Windows '95 or Mac OS) and the domain name of you.
How We Use the Information
We may use the information you provide about yourself to fulfill your requests for our products, programs, and services, to respond to your inquiries about our offerings, and to offer you other products, programs or services that we believe may be of interest to you.  We sometimes use this information to communicate with you, such as to notify you when you have won one of our contests or when we make changes to our subscriber agreements, to fulfill a request by you for an online newsletter, or to contact you about your account with us.  We use the information that you provide about others to enable us to send them your gifts or cards. From time to time, we also may use this information to offer our products, programs, or services to them.  The information we collect in connection with our online forums and communities is used to provide an interactive experience. We use this information to facilitate participation in these online forums and communities and, from time to time, to offer you products, programs, or services.  We sometimes use the non-personally identifiable information that we collect to improve the design and content of our site and to enable us to personalize your Internet experience. We also may use this information in the aggregate to analyze site usage, as well as to offer you products, programs, or services.  We will disclose information we maintain when required to do so by law, for example, in response to a court order or a subpoena. We also may disclose such information in response to a law enforcement agency's request.  Agents and contractors of United CDC Association who have access to personally identifiable information are required to protect this information in a manner that is consistent with this Privacy Notice by, for example, not using the information for any purpose other than to carry out the services they are performing for United CDC Association.  Although we take appropriate measures to safeguard against unauthorized disclosures of information, we cannot assure you that personally identifiable information that we collect will never be disclosed in a manner that is inconsistent with this Privacy Notice. Inadvertent disclosures may result, for example, when third parties misrepresent their identities in asking the site for access to personally identifiable information about themselves for purposes of correcting possible factual errors in the data.  "We use third-party advertising companies to serve ads when you visit our Web site. These companies may use information (not including your name, address email address or telephone number) about your visits to this and other Web sites in order to provide advertisements about goods and services of interest to you. If you would like more information about this practice and to know your choices about not having this information used by these companies, email   Click here  
Finally, United CDC Association sites will not use or transfer personally identifiable information provided to us in ways unrelated to the ones described above without also providing you with an opportunity to opt out of these unrelated uses.
Collection of Information by Third-Party Sites and Sponsors
Some of our sites contain links to other sites whose information practices may be different than ours. Visitors should consult the other sites' privacy notices as we have no control over information that is submitted to, or collected by, these third parties. United CDC Association sites sometimes may offer contests, sweepstakes, or promotions that are sponsored by or co-sponsored with identified third parties. By virtue of their sponsorship, these third parties may obtain personally identifiable information that visitors voluntarily submit to participate in the contest, sweepstakes, or promotion.United CDC Association has no control over the third-party sponsors' use of this information. The United CDC Association site will notify you at the time of requesting personally identifiable information if third-party sponsors will obtain such information.
Cookies
To enhance your experience with our sites, many of our web pages use "cookies." Cookies are text files we place in your computer's browser to store your preferences. Cookies, by themselves, do not tell us your e-mail address or other personally identifiable information unless you choose to provide this information to us by, for example, registering at one of our sites. However, once you choose to furnish the site with personally identifiable information, this information may be linked to the data stored in the cookie.  We use cookies to understand site usage and to improve the content and offerings on our sites. For example, we may use cookies to personalize your experience at our web pages (e.g. to recognize you by name when you return to our site), save your password in password-protected areas, and enable you to use shopping carts on our sites. We also may use cookies to offer you products, programs, or services.
Our Commitment to Security
We have put in place appropriate physical, electronic, and managerial procedures to safeguard and help prevent unauthorized access, maintain data security, and correctly use the information we collect online.
Special Note for Parents
The site you are visiting is one of the Imani2k National Association general audience sites. For more information about our online privacy practices for children's sites, consult the privacy notice at the children's site in which you are interested.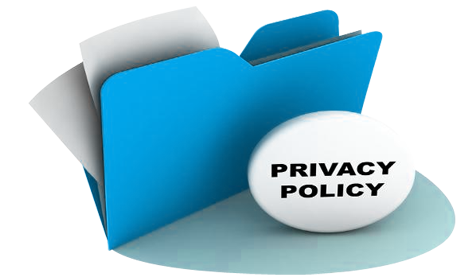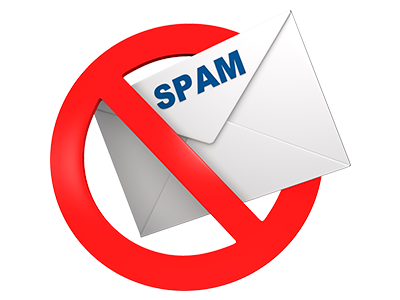 Anti Spamming
United CDC Association has a no tolerance spam policy. United CDC Association customer support actively monitors large import lists and emails going to a large number of subscribers. Any customer found to be using United CDC Association for spam will be immediately cut-off from use of the product. If you know of or suspect any violators, please notify us immediately.  Click here
Every email contains a mandatory unsubscribe link - those individuals who try to remove this link will be warned that they are doing so. If the link is removed or de-activated in any way,United CDC Association will terminate the customer's account.
What is Spam?
Spam is unsolicited email also known as junk mail or UCE (Unsolicited Commercial Email.) By sending email to only to those who have requested to receive it, you are following accepted permission-based email guidelines.
How United CDC Association protects you from sending spam
The Company is a Affiliate company with permission-based email-marketing tool that follows the strictest permission-based philosophies:
Communication - Your registration page already states why you are collecting the site visitor's email address, how you plan to use their address, and that you are following the embedded privacy policy. Additionally, by accepting our license agreement you have agreed to not sell or rent your lists.
Verification – The Company automatically sends all of your new subscribers an email confirming their interest in receiving emails from you. Additionally, if your subscriber changes his or her interests or unsubscribes, Constant Contact automatically sends an email confirmation.
Unsubscription- Every email generated from The Company contains an unsubscribe link which automatically updates your subscriber lists to avoid the chance of sending unwanted emails to visitors who have unsubscribed.
Contact Information - all of your emails are pre-filled with your contact information
Isn't there a law restricting Spam?
Yes, but state spam statutes vary so it is important to conform to the strictest standards. Many states have spam statutes, and they all differ; each state has its own definition of unsolicited commercial email. Additionally, there are various federal agencies keeping track of spam including the Federal Trade Commission.
How to protect yourself from Spam: Take the Spam Test
Are you importing a purchased list of ANY kind?

Are you sending to non-specific addresses such as:
Are you sending to distribution lists or mailing lists which send indirectly to a variety of email addresses?

Are you mailing to anyone who has not explicitly agreed to join your mailing list?

Have you falsified your originating address or transmission path information?

Have you used a third party email address or domain name without their permission?

Does your email's subject line contain false or misleading information?

Does your email fail to provide a working link to unsubscribe?
If you have answered YES to ANY of the above questions you will likely be labeled a SPAMMER. For more information visit The Coalition Against Unsolicited Email (www.cauce.org) or contact Imani2k National Association Customer Support